Pedestrians (Los Angeles Is Endless)

, .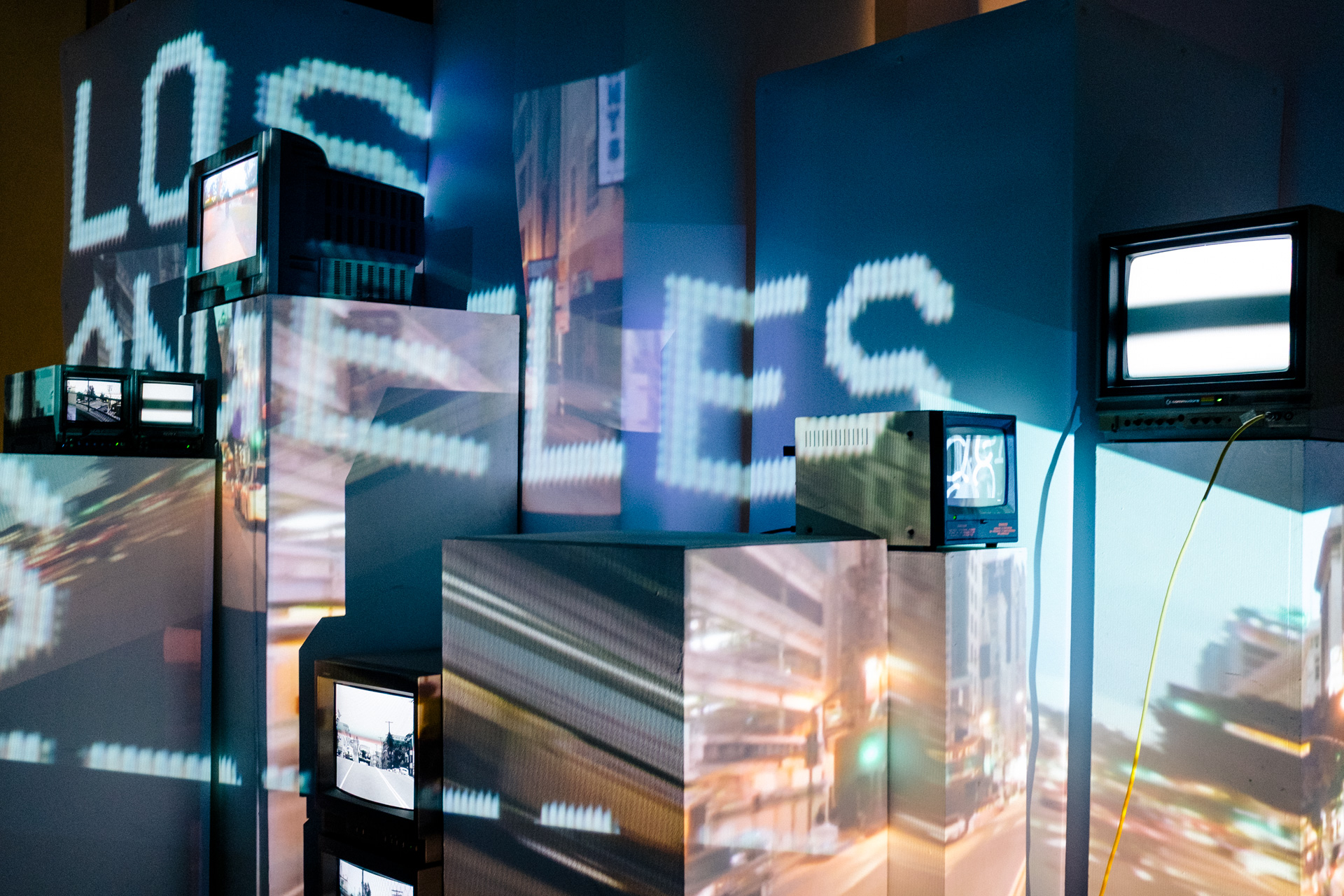 Sound composition & performance
WUHO Gallery, April 2019

A soundscape composition and live visual media performance in collaboration with
Spatial Awareness Network
, commissioned by
Roundhouse Platform
for a series reenvisioning works in the public domain. The piece reimagines the short story "The Pedestrian," by Ray Bradbury, which envisions a future Los Angeles where pedestrians are surveilled and policed by automated law enforcement. Using the 1960s radio adaptation of the story as source material, the 25-minute performance offered a fractured vision of Los Angeles through soundscape, landscape footage and analog video synth textures.
I composed the soundscape/synth piece, collaging the original radio dialogue with sound effects, analog synth drone ambience and field recordings of sites in Los Angeles. The layers of sound compose an illusion of a complete environment, one that can only exist in soundwaves.