Pedestrians (Los Angeles Is Endless)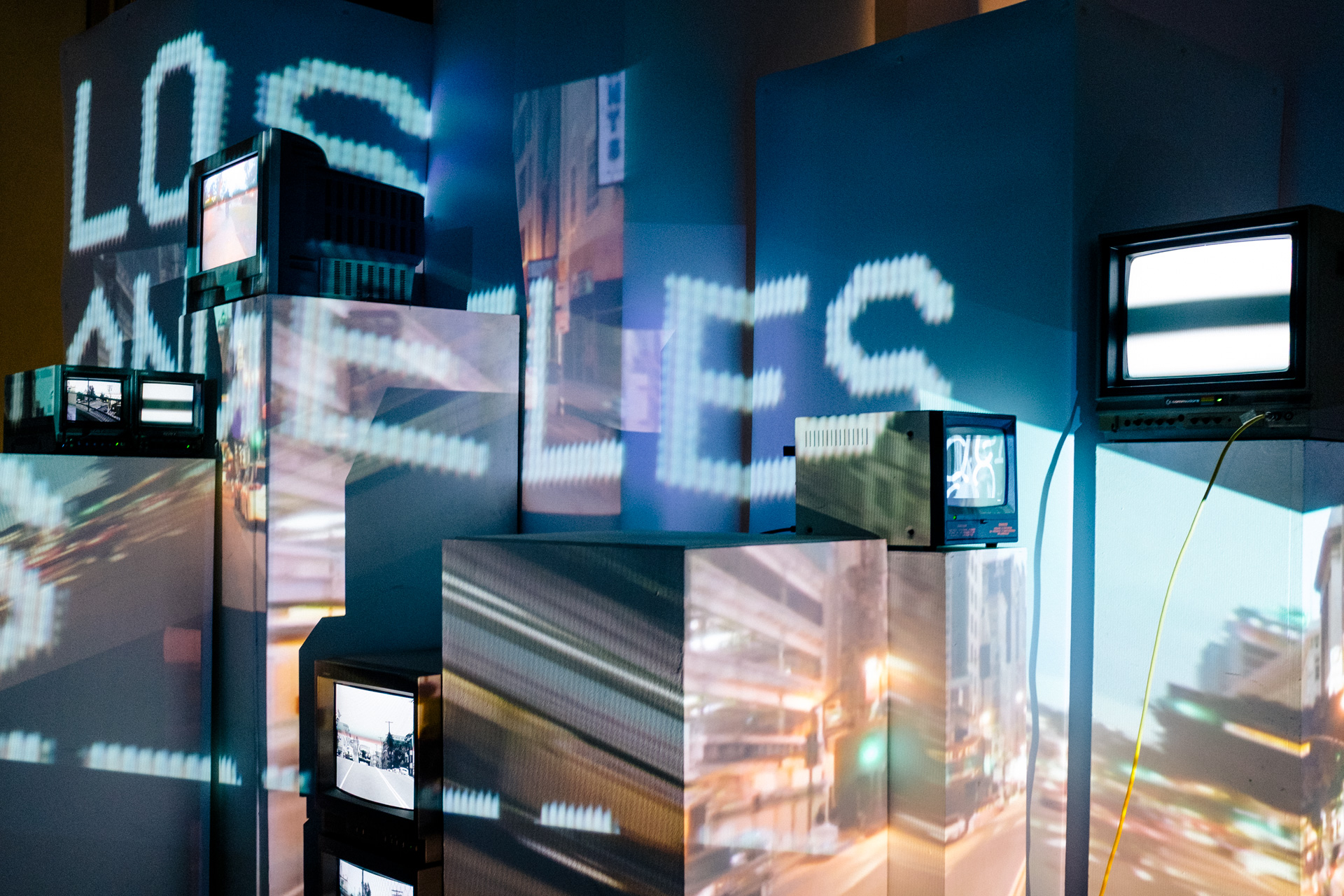 Sound composition & performance – WUHO Gallery, April 2019
For this project, I composed a soundscape collage to accompany a live visual media performance, in collaboration with
Spatial Awareness Network
and the curatorial platform
Roundhouse
. Beginning from a work in the public domain — the radio recording of Ray Bradbury's short story "The Pedestrian" – I re-composed the work by looping dialogue, adding action sounds and environmental sounds of Los Angeles, then situated these objects within soundscapes combining synthesized electronic ambiences with field recordings of locations in Los Angeles. "The Pedestrian" envisions a future Los Angeles where pedestrians are viewed as suspicious, and are surveilled and policed by automated law enforcement. The piece was
accompanied by a video installation with landscape footage and video-synth textures by SpAN.
Action sounds such as characters' footsteps invite attention to other figures in the listening environment, while their specific reverberation, stereo placement of sounds, and balance of layers of field-recorded ambience describe a space that can only exist in soundwaves.
I think of music as something that allows mental distance from one's immediate world. A soundscape composition, by contrast, invites one's brain and body into a form of non-musical listening oriented towards identifying and responding to sounds within a physical space – even if that space is purely auditory.